5 Steps To Get "Remote Ready"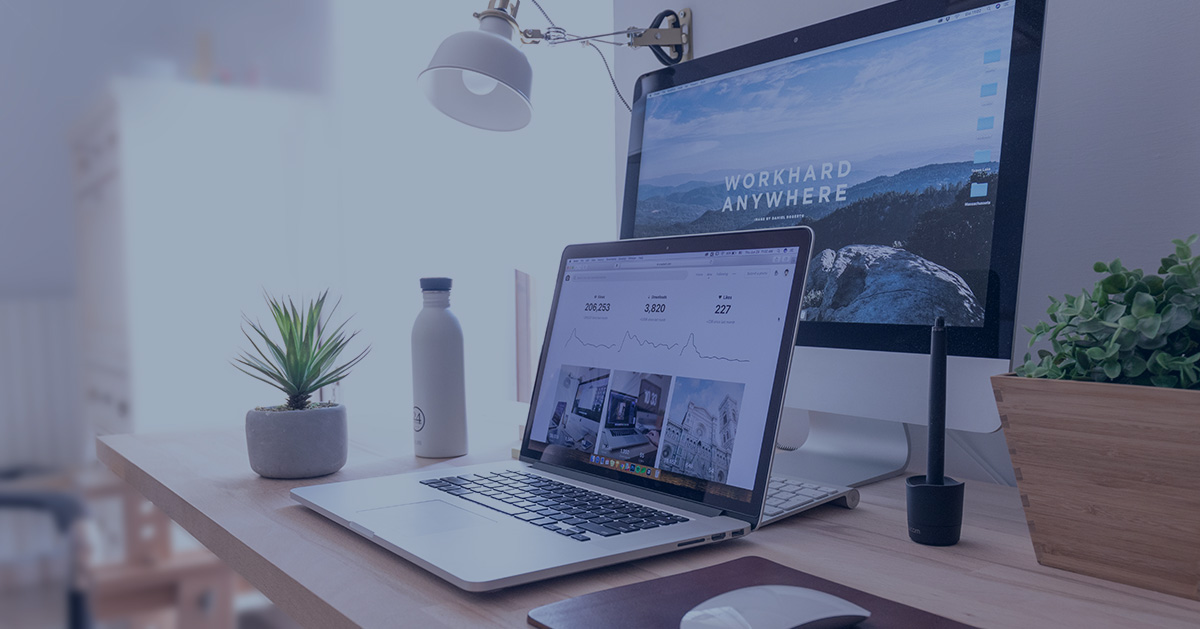 Top of mind for organizations of all sizes and across all industries today is how the rapidly growing COVID-19 and Coronavirus pandemic will affect their employees and their operations. Whether it is a virus or a regional natural disaster like the recent California and Australian fires, there are times that your workforce will need to work remotely and that your IT team will need to provide safe, secure remote working operations for your workforce.
When a virus or disaster threatens your organization, the first order of business is to ensure that your employees are safe. That may mean at home, at a family or friend's home, in a hotel or sheltering at another location. You may want to establish a way for people to connect with one another – maybe by hosting an internal web page with contact information or making the company directory and employee mobile contact information available to other employees.  Your employees will obviously need access to email and phones from their various remote locations. They will need internet and Wi-Fi access. They will need access to your internal applications. They may need an alternative to conducting face-to-face meetings. These are all components that should be considered when preparing to be remote ready.
What does it mean to "Remote Ready"? This means you provide a remote working environment that matches as closely as possible to your employee's current working environment. Everything that they would have available had they come into their offices, cubicles or open working spaces must be as closely matched as possible and available to them from their temporary remote locations.  In the face of stay-home directives or quarantines, the first thing people want to do is run away and hide – they are not able to drive into the office. They're also not going to go downtown to have that meeting with their client – who probably isn't in their office either. In these scenarios, face-to-face meetings, while critical to business, are going to be conducted virtually instead of physically.  Video conferencing can be as simple and as practical as meeting in person.  So, if your employees need to present or consult with a small or large group of people, they can do so without leaving their home or hotel.
We are all concerned about the rapid spread of the COVID-19 Coronavirus. We are no experts on infectious disease, so we defer to the experts, the CDC.  However, for businesses, we will immediately assess your preparedness to continue operations with several or all of your staff working remotely.  We recommend that you immediately assess your remote access capabilities and what you may need to do to enable workers who do not normally work remotely to be able to do so.  Reach out to your business partners now and assess their ability to maintain operations, should quarantines be put in place and the need arises to work solely from home.
Considering the recent outbreak of COVID-19, firms should review, update, and test their current business continuity and disaster recovery plans to help minimize a potential disruption to their business operations.  Take the following steps to ensure adequate preparation for business continuity and disaster recovery:
1.  Identify key personnel
Appoint at least one Point of Contact (POC) or selected team members to coordinate pandemic readiness activities;
Coordinate internal roles and responsibilities during an outbreak;
Monitor news and announcements;
Identify back-up personnel if the primary POC or selected team members should fall ill or be unable to execute responsibilities;
2.  Develop an employee communication plan
How the firm will respond to various scenarios (e.g., closed schools, quarantine of areas, coworker(s) suspected or confirmed to be infected) – what are the plans and what must employees do to prepare);
Whether the plan has been enacted;
How to respond to rumors and to confirm the firm's status; and
How and when the firm will make an "all clear" announcement and a potential return to standard processes.
3.  Test and secure remote access for work-from-home situations
Provision laptop computers, monitors, keyboards, printers, docking stations, shredders, etc.; avoid, if possible, shifting work to personally owned computers;
Consider employees that require access to paper documents/files; identify and securely provision access to cloud file stores where shared access to documents is required (use multi-factor authentication and encryption);
Require employees to carry laptop computers home each day as quarantines and closures may be enacted with little warning;
Confirm remote access capabilities (e.g., VPN equipment is up-to-date and internet service lines have sufficient capacity. Test web and voice conferencing capabilities and ensure employees have access to and understand how to use these);
Test employees' ability to work remotely (e.g., assist in scheduling rotating staff to work remotely on selected days during the week to identify issues proactively in anticipation of a facilities closure or quarantine order); and
Identify the ability to reset (remotely if possible) the schedule of exterior doors automatic lock and unlock related to business hours.
4. Coordinate with key vendors and outside parties
Develop open communications and coordination with key vendors and other outside parties, including clients, shareholders, limited partners, regulators, and the media;
Test the ability of critical service providers to support business during a disruption
Consider alternative service providers; and
Develop backup/alternative processes (e.g., manual or in-house) to ensure continuation of critical business operations.
5.  Conduct staff training
Conduct a webcast or conference call to review the BCP with your entire organization;
Ensure employees understand roles and responsibilities during a business disruption;
Conduct tabletop exercises in preparation for office closures, quarantines, health emergencies as well as public transportation and critical service provider disruptions; and
Ensure employees understand how to access critical business systems as well as firm and/or client information remotely.
Although no business continuity or disaster recovery plan can guarantee full and immediate resumption of business operations given the unknown impact of COVID-19, creating a sound framework as well as implementing strong processes and controls can help prepare your firm and its employees to be remote ready and to manage against a significant disruption to business operations related to COVID-19.
 Need Help Getting Remote Ready?
We, at Rattan Consulting, want to help you make sure your workforce is "Remote Ready" for any contingency.  Let our professional team of system engineers and network administrators ensure your company is adequately prepared for business continuity and disaster recovery.  Start the conversation by completing the form below or give us a call at 405.810.8005.
Recent Posts
About The Author
Donny Hilbern is a network and systems consultant specializing in analyzing, designing, and implementing network and enterprise systems.  Donny has been working in the IT field for over 25 years, with nearly 20 years of that time invested in network and system administration and infrastructure technology.  He has experienced a number of undocumented or lightly documented issues during that time.  His desire is to leverage that experience in sharing about some of those issues and how they were resolved to make IT work for his clients.