Infrastructure
Design & Support
Building new and updating old infrastructures since the 1990s.
When thinking of the infrastructure of your business, think of the infrastructure of your city or your house; the basic structures and facilities (such as buildings, roads, and power supplies) needed for operation. A lack of planning or the use of outdated or bad materials will undoubtedly lead to future problems and expenses. Your company's infrastructure will behave in a similar manner, leaving you with the headache of fixing it. That's where we come in.
Design
Specifically laid out to meet your company's needs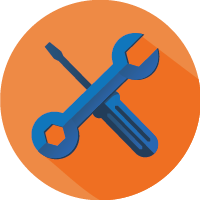 Support
Providing support for all levels of your infrastructure to include desktops, servers, applications and networking.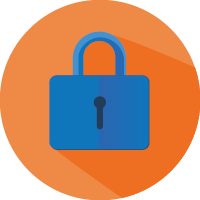 Security
Protecting your business by securing your network, resources, personnel, and data.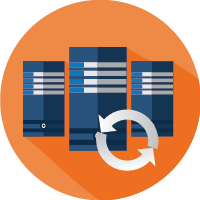 Backup
Prepare your entire disaster recovery strategy.
Benefits of an experienced infrastructure design and support team:
We've learned a lot in our years of experience with infrastructure work, and you reap the benefit with a faster and more thorough process including system evaluations, development, implementation, testing, and repairs. Built correctly, your infrastructure should be scalable and easily adaptable for expansion, new efficiencies, and advancing threats, subsequently minimizing expenses and leaving you time to focus on today's work.
This month's featured product is Microsoft's SharePoint and Office 365. More than 200,000 organizations and 190 million people have SharePoint for intranets, team sites, and content management. SharePoint is a dynamic digital work space with a highly configurable collection of tools that can accelerate productivity by transforming processes – from simple tasks to complex operational workflows. At Rattan Consulting, we have a dedicated SharePoint team available to help with planning and installations, trouble shooting, migrations, and training.
Last month's featured product was IBM's Aspera. This high-speed file transfer protocol can move data 100s  of times faster than traditional methods, no matter the distance, the file size, or the network conditions. And because it uses enterprise-grade user access controls and encryption, it's more secure than traditional methods too. With a bunch of tools and variations including a SaaS and Direct-to-Cloud option, this product can be implemented to fit practically any environments.  It's an impressive product that we recommend you check out.